WAINWRIGHT HOUSE WEDDING, RYE NY: OSCAR + NICOLE
I'm honestly afraid to start writing because I'm pretty sure I won't be able to stop. Nicole and Oscar are two of the world's absolute BEST people. And after meeting their family and friends, it's easy to see where they get it from! From Nicole's very first email, I knew she was a soul sister! We joked that our emails aren't actually emails at all, they are the Wedding Memoirs! Each email created a new chapter, and if we were to print the total of our words, we'd probably rival Proust and Tolstoy. By the wedding day, I felt like I had known Nicole and Oscar for years and years! It was hard to hold back my own emotions on the wedding day and even harder to try and keep this post short! I give you fair warning that my ability to cull was hindered by my love for every single moment of this Wainwright House wedding! :)
Nicole and Oscar both started their days at the Crowne Plaza in White Plains, NY. Below the girls admire Nicole's wedding dress!
Nic's late-aunt Fran made a special appearance on the wedding day in the form of a Starbucks typo! How special!
I think I said something like "Give me your 'I'm getting married today' face!" Yup, that pretty much sums up the day!
Daddy-Daughter first look, YAY!
A silly-face photo with each bridesmaid is a wedding day MUST!
Nicole and Oscar chose not to do a First Look, but they still wanted a fun and creative way to take a photo together before the ceremony. This balcony at the Wainwright House was the perfect solution!
The outdoor ceremony at the Wainwright House was simply magical under the tall trees near the harbor!
Showing them their same-day slideshow! I think they were happy! :)
Ending the night on your friends shoulders and in your husband's arms...perfection! Nic and Oscar, thank you for inviting me into your lives and for being the most wonderful humans around! xoxoxo! :)
PS: This was the first wedding using the brand new Cassi Claire FUNbooth!! It was a smashing success! Here are a just a few of my favorites!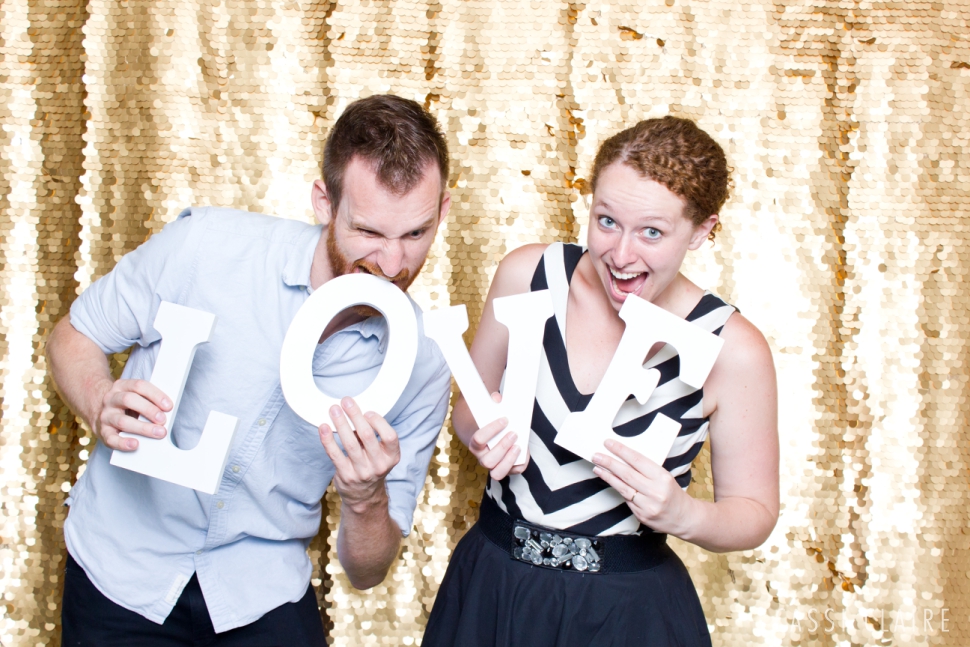 Cassi Claire is a New York, California, and Destination wedding photographer
that creates joyful, romantic, and timeless photographs.