WASHINGTON CROSSING ENGAGEMENT: ADAM + TRACY
You know that feeling when you put the last piece of a jigsaw puzzle together? That's Adam and Tracy. They've been dating for two years, and talked on the phone every day from the very first time they met. They yin and yang so well together, she even knew the proposal was coming! Tracy didn't know exactly when it was coming, but she started to suspect when she caught a glimpse of the ring box in Adam's pocket! :)
For their engagement session, we chose to embrace the history surrounding them in eastern PA. The Washington Crossing Historic Park was the PERFECT setting for these two as it reflects their best qualities - active, yet easy-going. This was such a beautiful engagement session, and I can't wait until next September! Especially because, the rumor is, Grandma will tap your bottom if she thinks you're cute! My new life goal is that tap of approval! I'm comin' for you grams! ;)
When your engagement session is in December, you snuggle under a blanket. That's the rule.
You also have to bring champagne. That's a new rule.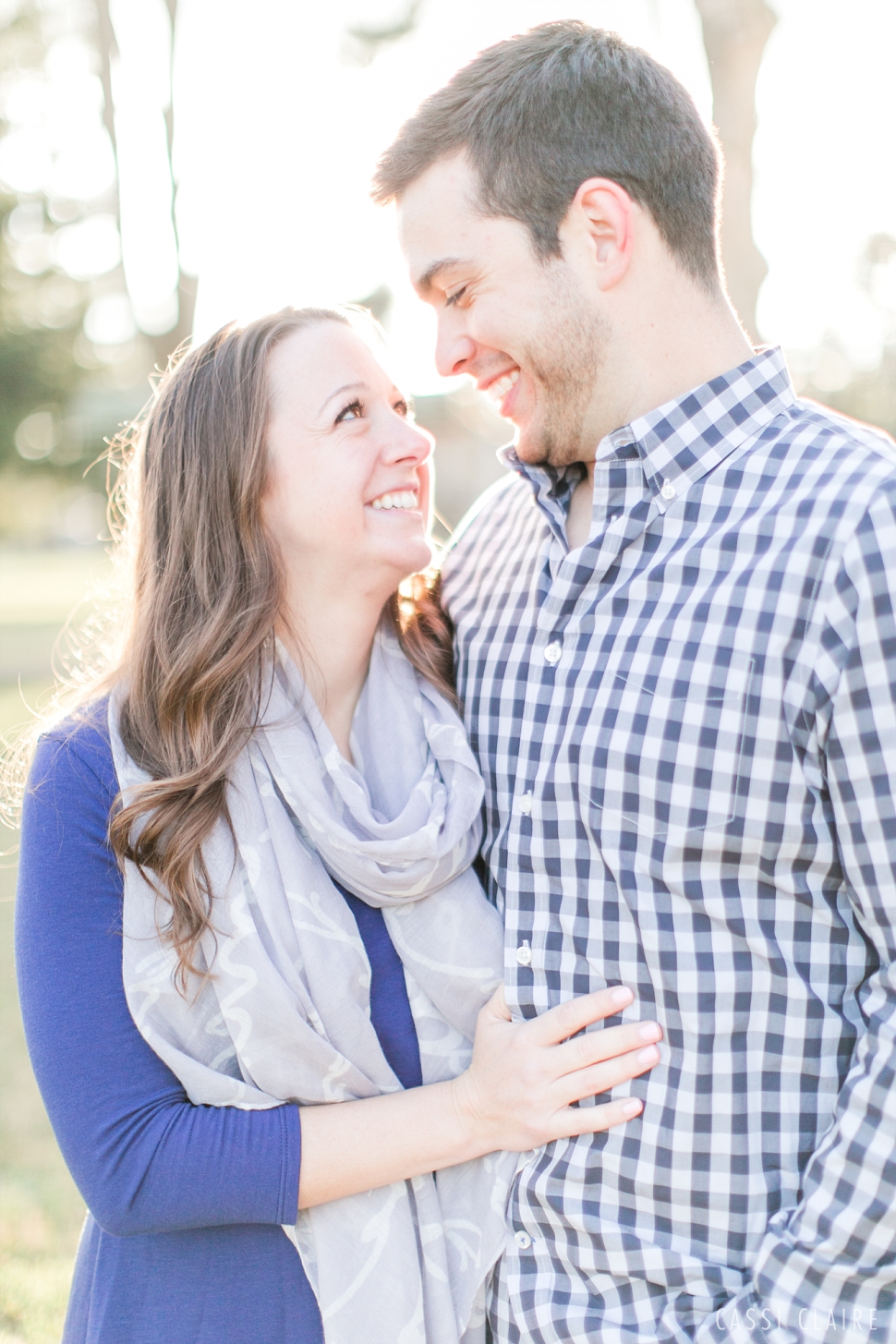 Fun story: This park is actually where Chris and I did our engagement photos over 5 years ago!! We got married right next door at the Washington Crossing Inn!
We were having so much fun that we actually shot past sunset! I can never say no to twinkle lights!!! Congrats again you two! <3
want a daily dose of pretty?
Follow along on instagram!
Cassi Claire is a New Jersey & Destination wedding photographer
that specializes in vineyard, estate, and waterfront weddings!